Quality of Life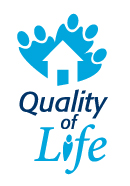 Quality of Life is an approach the British Columbia Real Estate Association (BCREA) and The Canadian Real Estate Association (CREA) have adopted to demonstrate the commitment of the real estate profession to improve Quality of Life throughout the province and across the country. REALTORS® have always been active in their communities, not just in fundraising events, and Quality of Life ensures BCREA and CREA reflect that work in policies, products and services, and lobbying issues.
Quality of Life is based on five principles:
Ensuring economic vitality.
The key to our quality of life is a strong economy, which creates jobs, expands the tax base, enhances and revitalizes communities.
Providing housing opportunities.
We all want a safe, decent and affordable home near where we work, shop and play. We must ensure an attainable supply of housing—including choices about design, cost and location.
Preserving the environment.
REALTORS® recognize one of the important elements of quality of life is the environment: clean air and water, parks and open space.
Protecting property owners.
A strong economy depends on preserving the investment people have made in real estate by protecting the ability to freely own, use, buy and sell real property.
Building better communities.
Better communities are created in partnership with governments to ensure safe neighbourhoods and sufficiently fund the roads, water and sewer that form the framework for a community's quality of life.